What's New in CPRTP? (Fall 2012)
Our Associate Director, Dr. Carrie Cameron, was recently promoted to Assistant Professor in the Department of Epidemiology.  Dr. Cameron has been with the CPRTP since 2009 and has over 25 years' experience in training, research, and consulting.  Carrie's work has taken her to a wide range of countries, including Russia, Japan, Paraguay, Chile, Mexico, Germany, Hungary, and Egypt. She is active in community and school efforts dedicated to refugee assistance and to community and global integration.
Having completed a Bachelor's degree magna cum laude in Russian at the Monterey Institute of International Studies, she went on to complete her doctorate and conduct postdoctoral research in Linguistics at Rice University. She is fluent in Spanish and Russian and conversant in several other languages.
Our Academic Coordinator, Dee Tello , pictured left with UT MD Anderson Cancer Center's President, Dr. Ronald DePinho, was honored on October 1, 2012 for 20 years of service.  Dee has been the Academic Coordinator for the  Cancer Prevention Research Training Program (CPRTP) since it's beginning on July 1, 1992. 
Dee retired on Tuesday, January 8, 2013 after 20 years of service with UT MD Anderson Cancer Center.  A reception was held in her honor on January 8th in the Mays Clinic, West Lobby, 2nd Floor at 2:00pm. She will be greatly missed by the CPRTP Staff and Fellows. 
Demetrice "Dee" Jordan (Former R25E Graduate Research Assistant, Department of Health Disparities, Primary Mentor: Dr. Denae King), was the recipient of the 2012 American Association for Cancer Research (AACR) Minority Scholar in Cancer Research Award for participation in the Fifth AACR Conference.  The Science of Cancer Health Disparities was held October 27-30, 2012 at the Manchester Grand Hyatt in San Diego, CA.  The AACR is very pleased to administer this important program which is supported by a generous grant from the Center to Reduce Cancer Health Disparities of the National Cancer Institute, and provides funds for the participation of meritorious minority scientists at AACR Special Conferences and Annual Meetings. Dee was awarded R25E fellowships within the CPRTP Summer Programs in both June 2010 and June 2012. 
Timothy Burnight (Former R25E Graduate Research Assistant, Department of Integrative Medicine Program, Primary Mentor: Dr. Lorenzo Cohen), received the Young Investigator Travel Award.  Burnight, a University of Houston, Social Psychology second year graduate student, received the American Pain Society Young Investigator Travel Award for his first author abstract on "Ethnic Differences in Experimental Pain Perception."  The co-authors are Dr. Qian Lu, Assistant Professor of Psychology and Ahmet Uysal. The study compared differences in pain perception and pain sensitivity across a variety of ethnic groups. Significant differences emerged between some ethnic groups, which suggest possible pain-relevant physical and/or psychosocial differences across groups.
Adele Bailes (Former R25E Graduate Research Assistant, Department of Health Disparities, Primary Mentor: Dr. Lovell Jones), along with her mentor, Dr. Lovell Jones, Director of CHEER and Professor of the Department of Health Disparities, both received the 2012 NAACP Unsung Hero award. Adele was nominated by Dr. Jones and received the award for "countless efforts to eradicate Cancer in the black community." They were presented with their awards at the NAACP Health Luncheon on Monday, July 9, 2012. Congratulations to them both!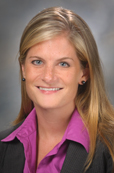 Claire Adams, PhD, (Former R25T Postdoctoral Fellow, Department of Health Disparities Research, Primary Mentor: Dr. David Wetter) ended her R25T Postdoctoral Fellowship in Cancer Prevention early to accept an Instructor position within the Department of Health Disparities. Congratulations Claire!
Maria Ching-Yi Chang, (Current R25T Predoctoral Fellow, Department of Behavioral Science, Primary Mentor: Karen Basen-Engquist), presented a nutrition and healthy living segment on a Chinese TV show on November 13, 2012. 
CPRTP welcomes our new Administrative Assistant, William "Tony" Stegall! Tony joined CPRTP September 2012 after a five-year absence from MD Anderson. When not supporting Drs. Shine Chang and Carrie Cameron, and the staff of CPRTP, Tony is actively engaged in charitable organizations supporting Houston's GLBT community. His hobbies include photography, music, cooking, and writing.
Return to What's New Home Page