Watch. Listen. Learn.
Watch and listen to some of MD Anderson's leading experts, our patients and our survivors. These videos and webcasts feature the latest in cancer treatment, new technology and how it might be a good
option for your cancer, various cancer topics like side effects from treatment, and discussion on the future of cancer – from prevention to diagnosis to treatment, and ultimately, to survivorship.
Making Cancer History® Video Series
This six-part series of 30-minute programs covers many aspects of life at MD Anderson. Each show features interviews with multiple faculty members discussing their philosophy of care, treatments offered and future thoughts and goals. The programs also feature survivors, giving the patient's perspective of the cycle of cancer, from diagnosis to survivorship.
 The Current State of Cancer
This video highlights doctors and researchers at MD Anderson as they discuss their work and their goal of eliminating cancer. Meet Dr. Edward Kim, associate professor, thoracic medical oncology; Dr. Tom Burke, professor and physician-in-chief; and Dr. Marshall Hicks, professor, diagnostic radiology. Also featured is Deb Shaffer, a six year lung cancer survivor and patient of Dr. Kim's. (28:00)
 Innovations in Cancer Treatment- Blood Cancers
This video focuses on blood-based cancers, including leukemia and lymphoma, and discusses stem cell transplant as a potential treatment option. We interview Dr. Michael Keating, professor of leukemia; Dr. Felipe Samaniego, associate professor of lymphoma; and Dr. Partow Kebriaei, assistant professor of stem cell transplantation. Also featured are Andrew Schorr, a chronic lymphocytic leukemia patient of Dr. Keating's, and Jenny Ponce, a lymphoma patient of Dr. Samaniego's. (27:32)

 The Children's Cancer Hospital
This program highlights the Children's Cancer Hospital at MD Anderson. Featured faculty are Dr. Eugenie Kleinerman, professor and division head of pediatrics; Dr. Laurence Cooper, associate professor, pediatrics; and Dr. Pete Anderson, professor, pediatrics. We also meet Patty Wells, RN, MSN, Director of Family Centered Care; as well as the Taylor family - little Madison, who was diagnosed with leukemia at age 3, and her parents, Pat and Heather. (28:30)

 Innovations in Cancer Treatment- Solid Tumors
This program features cancer treatment of solid tumors, focusing on prostate, brain and uterine cancers. Dr. Andrew Lee, associate professor, radiation oncology; Dr. Mark Gilbert, professor, neuro-oncology; and Dr. Diane Bodurka, professor, gynecologic oncology are featured. We meet James Alexander, who received proton therapy to treat his prostate cancer; and Barbara Hargrove, who partnered with Dr. Bodurka to treat her uterine cancer.  (27:45)
 Focus on Prostate Cancer
This program focuses on prostate cancer at MD Anderson, including treatment options, technology, quality of life through and after treatment, and the patient experience. We interview Dr. Deborah Kuban, professor, Radiation Oncology; Dr John Davis, assistant professor, Urology; Dr. Jeri Kim, associate professor, GU Medical Oncology, and Steven Frank, assistant professor, Radiation Oncology. Also featured are prostate cancer survivors, George Strake, who chose radiation treatment and Menno Weibe, who elected to have robotic surgery. (28:00)
Patient Power Audio Series
Patient Power is a webcast series that represents the patient's point of view and connects you with MD Anderson's medical experts, patients and survivors. Our library of topics focuses on the latest cancer treatment, topics, and other useful information to help you make decisions about cancer.
 Advances in the Treatment of Uterine Cancer
Uterine cancer, also known as Endometrial Cancer, is the most common gynecologic malignancy and is the fourth most common cancer among women. Despite popular opinion, a PAP smear cannot detect cancer of the uterus. Learn more recent advancements in uterine cancer treatment.
Caregivers: A vital part of the treatment team
Medical advances and changing health policy are making things easier for the patient - but may be adding to the stress of caregivers. Learn how to care for your loved one, but also take time for your own health.
Update on Brain Tumors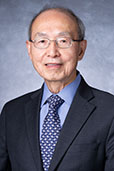 Learn about the latest treatments for malignant and benign tumors at MD Anderson, including advances in surgery, drug combination therapy, and exciting new opportunities in clinical trials.
Advanced Cancer and Preserving Quality of Life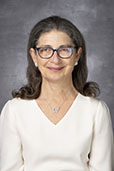 A palliative care team works with each patient to increase quality of life by increasing function and decreasing negative physical and emotional side effects of cancer treatment.

What are Clinical Trials?
Patients who volunteer for clinical trials often have access to therapeutics not widely available. What are the benefits of participating, and what questions should you ask before beginning a trial?